Our Newest Tappan Resident
The world is divided into two different groups- dog lovers and cat lovers. I'm a dog lover, even though it's been years since my last mutt, Ben. My wife, on the other hand is a cat person. We have therefore always had cats, sometimes more than a couple. At one time there were five of them, and that was a little nuts. I told her that she can be the crazy lady with twenty five cats, but she has to wait for me to die first. At any rate, with the passing of Archie, we were left with one cat, Bebe, and our daughter Elizabeth gave my wife a kitten for Mother's Day. Sally is named after Elizabeth's three children: Sofie, Alex, and Lucy, and I have to admit she's pretty darn cute, except when she gets between me and my notepad. Well, maybe even then.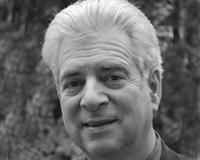 Author:
Thano Schoppel
Phone:
845-729-3902
Dated:
May 23rd 2012
Views:
3,134
About Thano: I have been a resident of Tappan for forty years, and still live in the 1860 Italianate Victorian ho...